Today I feel like ranting so that's exactly what I'm going to do.

So here's the thing –I only started reading #OwnVoices books and focusing on that movement back in January of this year, when I did some research and discovered this was a thing. Start reading OV books was one of the best decisions I've taken reading-wise, because it has allowed me to discover amazing things from other cultures, countries, etc. It given me the chance to put myself in the shoes of someone with a life very different from mine, but also introduced me to characters where I can see myself in.

That said; if you want to read diversely, please prioritize Own Voices authors.

Taking a trip down memory lane, my reading unfortunately wasn't very diverse and very much white. I only started reading in English on August 2019 and most of the books that were accessible to me before that were the pretty popular ones: Shadowhunters, Throne of Glass, Harry Potter, the infinite amount of John Green books, To All the Boys… and some less popular ones but still, available in Spanish. (P.S: What I'll say next doesn't apply to all the books I mentioned before, and I have all my books sorted by year on my Goodreads account)

These popular books included Latinx characters, and the way they were portrayed made me mad. Today I want to tell you about the stereotypes popular books by white authors have created on Latinx people and why they're wrong and need to stop. So, let's debunk the lies, shall we?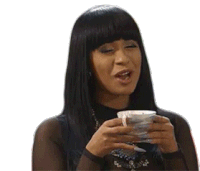 Not all Latinxs are Mexican.
I can't believe I need to explain this, but apparently most white authors believe that we all come from Mexico. Why is that so? When a Latinx character appears on the book, the word TACO is mentioned several times. They take the MC or their love interest to eat tacos; they make tacos at home, taco, taco, taco.

Listen clearly: I have never in my life eaten a taco. They look delicious, yeah, and I think a store sells them on a mall in my city. But I have never eaten them.

Most references to the Latinx culture in books by white authors include mentions of chili (never tried it before as well), guacamole (all I know is that it has avocado), and Mexican shows, singers and other artists. And I just want to tell them, do you know there are more Latinx countries on the map?
Just to make my point crystal clear: Mexican representation on books is amazing and necessary. I can't remember a time where Mexican culture didn't play a role in my life, one way or another. But other Latinxs shouldn't have to conform to reading Mexican references only. Yes, we can understand them, and sometimes also relate to them, but it's not the same and white authors have to do better if they want to keep including Latinx characters in their books.
Not all Latinxs have a "Latinx looking" name.
Authors feel the need to name all their Latinx characters something like Maria, Carla, Cristina (Cassandra Clare I see u), and if they're boys then its Pedro, Juan, Carlos… idk. The surnames are ALWAYS very much common, like Rodriguez, Perez, something along those lines.

I don't have anything against any of the names I just mentioned (they're just examples to make my point). I won't lie and say this isn't realistic because of course it is, many people here in Latin America have names similar to those, but not all Latinx people have those kinds of names and surnames. It's not a mandatory rule to make you a Latinx.

Yes, my name is Cielo. But I have two other names on my ID that I haven't shared here and they aren't Latinx, but French and German. We aren't in the old days back when babies' names where decided on what appeared on the Calendar. Moms and dads do research and sometimes the name they like isn't very common. And what about made up names? Here in Latin America people love to mix names and create a unique one. I haven't seen something like that in non-OV books with Latinx characters.

And the surnames are a whole other thing, which takes me to the next point…
Surprise! There are Latinx biracial people.
I won't speak for other countries, so I'll just put mine (Venezuela) as an example. This is a country with a very high amount of immigrants in it, despite the crisis we're going through. Many immigrants came to look for a better future when the country was thriving and they stayed; therefore, there are many biracial people here (including me). Most immigrants include East and South Asian, Portuguese, and Italians mainly.

Can you expect us to look exactly the same to those who aren't biracial? To have the same surnames? Well, nope.

I was really happy when I read the summary (and saw the beautiful cover) of Furia by Yamile Saied-Mendez and saw that the MC is biracial, doesn't have a "common surname" and didn't look like most Argentinian people. I can't wait to read that book because even when I'm not Argentinian, nor do I like football, I felt seen.
We don't throw Spanish words on every sentence.
There might be Latinx people who are like this (and that's totally okay), but once again we're not all the same. Some people do it more, some less; some not do it at all. Personally, I don't feel the need to use Spanish words when talking to someone who doesn't speak Spanish. But some authors make us seem as we're actually unable to stick to one language. For example, in Lady Midnight, Cristina used Spanish a little more than necessary (on almost every sentence, as I said) and you can tell the author was putting it out there as if to remind the audience that Cristina is Latinx (Mexican, I think, but I can't remember).
One thing that white authors got (kinda) right…
Family bonds. Once again this is not applicable to all Latinx families, and it's necessary to tell stories of complex Latinx family dynamics on literature (see The Poet X by Elizabeth Acevedo for a great OV book on this topic. Acevedo does a great job addressing it not only in this one but on her other two books as well).
But in Latinx culture is common to have big families and all being very close and supportive of one another (and also being on each other's business a bit more than necessary, lol). I loved the family dynamic on The Unhoneymooners by Christina Lauren because it showed just that, when Olive was heartbroken and having a rough time after losing her job they were like a protective army and helped her with what she needed.
Once again, not all Latinx families are like this. Some are not supportive, some aren't close to each other and some aren't big (like mine), but this is a little detail I want to acknowledge because I've seen it in a couple of books now and I thought it was worth noticing.
Summing up…
White authors need to do better. Educate on real life stories of Latinx people, their dreams, struggles and backgrounds. Please don't write an unrealistic Latinx character just to say you wrote a diverse book. We won't see ourselves correctly portrayed in them and it'll just help to make a fake image of us on those who read your book.

To the readers, if you want to read a book with a Latinx MC my best suggestion is to read an Own Voices book. You'll find lots of very diverse stories about many different topics and most importantly you'll see an accurate portrayal of Latinx culture. You won't find a carbon copy of the stereotype I mentioned before, but very different stories because we Latinx people are very different from one another.
Time for some recs!
After that long rant, I want to share with you some recommendations of books with Latinx rep, from me and fellow bloggers.
---
That's all for this post! What's your favorite book with Latinx representation? Do you agree with the points I made? Let's talk in the comments!